Welcome to Animals Be Gone - A Problem Wildlife Removal and Damage Control Company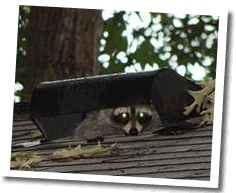 We will respond, identify, diagnose, and recommend a solution for removing problem wildlife in situations such as bats, squirrels, and racoons in the attic; noises in the walls; racoons and opossums in crawlspaces (i.e. underneath residential structures); snake removal; Canadian Goose hazing and harassment; all using humane methods.
We provide services for the following areas: Problem Wildlife Removal, Animal Exclusion, Dead Animal Removal, Animal Rescue, Odor Control, Wildlife Damage Repair, and Custom Solutions.
Species We Remove: Bats, Squirrels, Racoons, Opossums, Snakes, Beavers, Geese, Woodpeckers, and More!